As parents, we always want our little ones to look their best, and let's face it……shopping for our baby girl is a ton of fun.  Right? Trust me.   With Summer just around the corner, it's time to start thinking about the latest fashion trends for our little ones.    In this guide, we'll take a look at the hottest Spring fashion trends for 2023 and how you can incorporate them into your child's wardrobe. Ready?
Bright Colors
Spring is all about vibrant and lively colors, and 2023 is no exception. This season, we're seeing a lot of bold colors like yellow, pink, green, and blue. These bright colors are perfect for kids' clothing, adding a playful and energetic touch to their outfits. Dress your little ones in a bright yellow onesie, a pink floral dress, or a green romper for a fun and stylish look.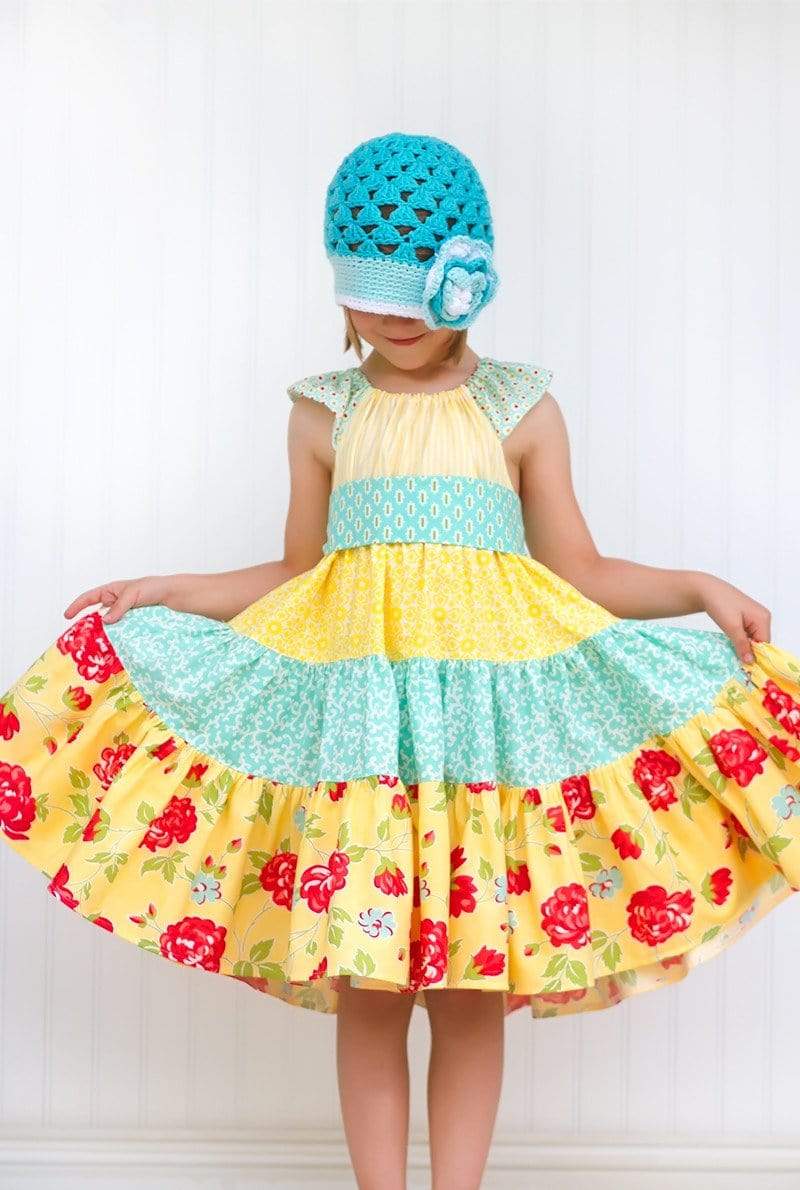 Floral Prints
Floral prints are a classic Spring & Summer trend that never goes out of style. This year, we're seeing a lot of oversized floral prints in bright colors. A floral dress or romper is perfect for your little girl, while a floral shirt or shorts will look great on your little boy. Pair these prints with some cute sandals or sneakers to complete the look. Add a floral bonnet to your baby's summer swimsuit, or a cute pair of Kinder Kouture ruffle bum diaper pants to her wardrobe. The great thing about floral prints is that they will remain a classic timepiece, and one that you will treasure for a long time.
Denim
Denim is a versatile material that can be dressed up or down, making it perfect for kids' clothing. In 2023, we're seeing a lot of denim jackets, jeans, and shorts in different shades of blue. Pair a denim jacket with a floral dress for a cute and trendy look, or dress your little boy in a denim shirt and shorts for a more casual outfit. July 4th is the perfect occasion to show off any and all AMERICAN made denim outfits – our STAR SHORTS or DENIM DRESS would be the perfect staple for this holiday festivity. And let's not forget that blue and white – or marina colors – are always a classic staple for summer wardrobes. Yes, we have some new items that will be introduced soon in these gorgeous fabrics. Right in time for Back-to-School and late Summer fun!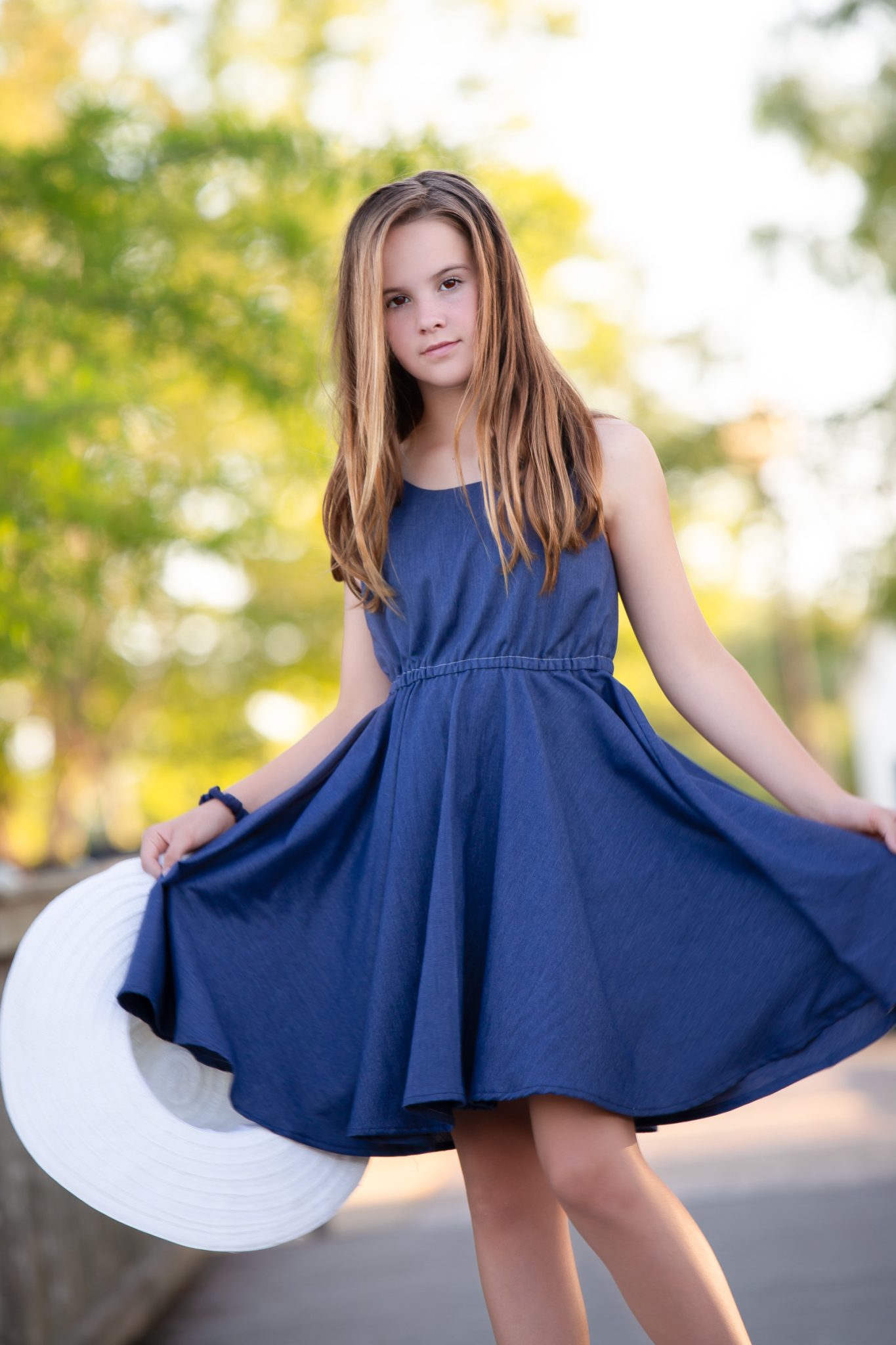 Sustainable Fashion
Sustainable fashion is a growing trend, and it's becoming increasingly important to parents. In 2023, we're seeing a lot of eco-friendly and sustainable clothing options for kids.  Look for clothing made from organic cotton or recycled materials, and choose brands that prioritize sustainability in their production process like Kinder Kouture.   
Made-to-order clothing is made specifically for each customer, reducing waste and overproduction.  It reduces the amount of unsold clothing that ends up in landfills.   Sort of sad to even think about this, but it is true.  It also reduces the need for mass production, which requires large amounts of energy and resources.  I pride myself in the fact that we make every cut and sew every seam right in-house ensuring that each piece is not only beautiful but also sustainable, ethical, and made to order. We use only high-quality materials (100% cotton and linen fabrics) that are safe for your baby's delicate skin, and we make every item right here in the good ol' USA, with a focus on reducing our carbon footprint and supporting our local economy.
Matching Sets
Matching sets are a fun and easy way to dress your little ones. In 2023, we're seeing a lot of matching sets in bright colors and fun prints. Dress your little girl in a matching floral top and shorts, or dress your little boy in a matching shirt and shorts set. This trend is perfect for family photos or special occasions.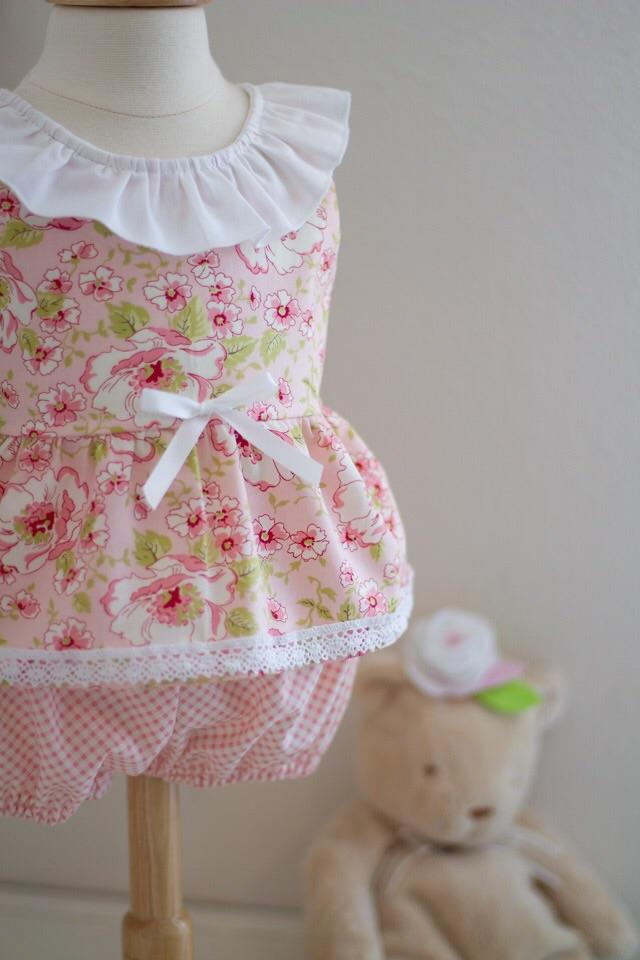 Statement Accessories
Accessories can make or break an outfit, and this Spring, we're seeing a lot of statement accessories for kids. From oversized bows to fun sunglasses, there are plenty of ways to add some personality to your child's outfit. Look for accessories that complement their outfit and add a pop of color or texture.
In conclusion, Spring 2023 is all about bright colors, playful prints, and sustainable fashion. Incorporate these trends into your child's wardrobe for a fun and stylish look that both mom and child will love. Remember to choose clothing made from sustainable materials and look for brands that prioritize ethical production practices, and of course are made in the USA. With these tips in mind, your little ones will be the most fashionable kids on the block, especially when you buy from a company that has unique and fashionable – and absolutely adorable clothing. 🥰